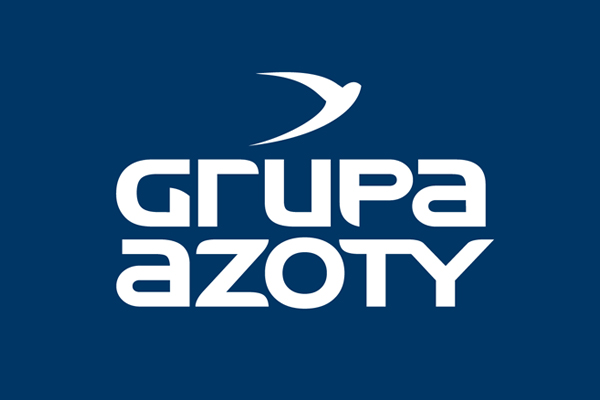 Innovation-driven Grupa Azoty to apply satellite technologies to agriculture
Grupa Azoty is about to launch a pilot programme designed to use satellite observations to inform farmers about changes in the condition of their crops. The app will also enable direct communication with a precision spreader, management of soil water resources, and even crop yield forecasting. The programme is being implemented under a contract signed by Grupa Azoty with SatAgro, a Polish start-up company.
The technology that Grupa Azoty and SatAgro are about to share with Polish farmers allows direct access to satellite observations made by NASA, the European Space Agency, the European Commission (
Copernicus programme
), and private operators. As a result, customers of the largest Polish chemical group will gain crop data processing tools which can be used for individual fields to aid in effective farm management. The app to be offered by Grupa Azoty will allow users to remotely monitor crop growth, assess the impact of weather conditions and agronomic treatments, and analyse historical data.
"The project fits in with the recently presented updated strategy of Grupa Azoty until 2020. We have been making a consistent effort to strengthen our position among leading providers of farming solutions, including through offering additional and innovative services. Our embrace of new technologies, cooperation with start-ups, and focus on delivering value to customers are key drivers of the Grupa Azoty Group's success in the Agro sector,"
said Wojciech Wardacki, PhD, President of the Management Board.
The pilot programme is planned to continue until November 2017. The contract parties have agreed to commence work on integrating SatAgro functionalities with Grupa Azoty applications, if the test results are positive.
"Data from the app may offer practical benefits to farmers. It enables precise application of fertilisers and plant protection products, which may translate into increased crop yields. What is equally important is that the state-of-the-art solutions mean both major savings and greater accuracy of the work,"
says Piotr Zarosiński, Head of the Corporate Fertilizer Sales Department.
"Today's agricultural market expects value-added products and services. Pursuing its updated strategy, Grupa Azoty will also expand its range of precision farming services,"
Zarosiński adds.
In line with its strategy, Grupa Azoty intends to spend 1 percent of its revenue on R&D and innovation projects. In the area of innovation, Grupa Azoty participates in the Polish President's 'Start-ups in the Palace' programme, and also independently seeks out interesting projects that offer strong long-term potential. Grupa Azoty is currently developing a programme to review Polish start-ups in terms of how they might support the Group's growth, e.g. by offering agricultural services, new products in the Group's existing segments, or other products and services in segments the Group has not as yet been present in.
"Cooperation with such a major partner as Grupa Azoty is a unique opportunity for us to demonstrate how much agriculture can benefit from the rapidly growing space industry. With our proprietary solutions, unmatched by our European rivals, we can efficiently supply practical information to large numbers of individual farmers. This makes us expect the effects to be visible even on a continental scale. What I mean by that is a more rational fertilizer management which will financially benefit each individual farmer"
said Przemysław Żelazowski, PhD, President of SatAgro.
The Grupa Azoty Group is the undisputed leader of the Polish fertilizer and chemical market and one of the key players in Europe. It is the second largest EU-based manufacturer of nitrogen and compound fertilizers, and its other products, including melamine, caprolactam, polyamide, oxo alcohols and titanium white, enjoy an equally strong standing in the chemical sector, with a wide range of applications in various industries. In May 2017, the Group presented its updated strategy until 2020. The key development areas cover finalizing the Group's consolidation, reinforcing leadership in agricultural solutions in Europe, strengthening the second operating pillar through expansion of the non-fertilizer business, and generating and implementing innovations to accelerate growth in the chemical sector.
SatAgro sp. z o.o. specializes in automated satellite data processing for individual farmers. In 2015, it released an app which can be used to monitor biomass diversity in fields in real time, also in the light of available meteorological data. Its latest update allows users to generate fertilizer and other agrochemical application maps in data formats which can be input into most precision machines available on the market. New functionalities, inspired by feedback from customers, are being continuously developed. The company was awarded the Gold Medal in the Premieres category at the Polagra 2016 International Trade Fair and also received the Minister of Economy's Passport at the 'Start-ups in the Palace' event held by the President of the Republic of Poland.
Additional information:
Press Officer
Grupa Azoty Group
E-mail:
rzecznik@grupaazoty.com
Telephone: +48 14 637 40 56